Welcome
It is a pleasure to invite you to the 16th edition of the International Probabilistic Workshop (IPW2018), which will take place from 12 to 14 September 2018 in the beautiful city of Vienna (Austria).
We will follow the IPW tradition of organizing a multi-disciplinary forum for the exchange of knowledge and expertise, in probabilistic methods, uncertainty quantification, safety and risk management, enabling constructive and fruitful discussions. The event is aimed at specialised developments in both theory and practice with respect to probabilistic methods for engineering purposes. Industry and academia are invited to contribute and to join in the discussions on developments and needs in the field.

Previous editions of the International Probabilistic Workshop were organised starting in 2003 and 2004 in Dresden, followed in 2005 in Vienna, 2006 in Berlin, 2007 in Ghent, 2008 in Darmstadt, 2009 in Delft, 2010 in Szczecin, 2011 in Braunschweig, 2012 in Stuttgart 2013 in Brno, 2014 in Weimar, 2015 in Liverpool, 2016 in Ghent and 2017 in Dresden. We are very happy to host this nice conference in 2018 once more in Vienna and hope that we can make this edition also one to remember.

We hope to see all of you in 2018 in Vienna!
The Chairs 2018!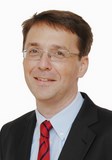 Alfred Strauss
University of Natural Resources and Life Sciences Vienna, Austria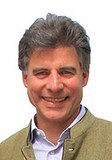 Konrad Bergmeister
University of Natural Resources and Life Sciences Vienna, Austria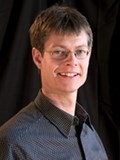 Dirk Proske, Zürich, Switzerland